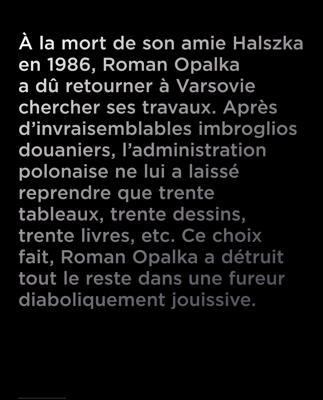 L'inventaire des destructions
Art Book Magazine
99 destructions of works, 99 stories of artists, 99 definitive gestures, 99 sober, forthright descriptions written by Éric Watier and entrusted to Art Book Magazine.
Well known (Baldessari, Richter, Opalka...) or less well known, each of these artists bears the weight of having committed a "sacrilegious" gesture: destroying their own work. They did so for many reasons that, by an effect of inversion, clarify and give perspective to the "value" of the artistic act, as well as to the place of artists relative to their own story. In an era of rampant speculation and the outrageous fetishization of artwork, these strange and extraordinary situations question a world of art that really needs to be questioned, and restore to the artist the power of creation: that of destruction.
A precious, impertinent book to read and reread...
Author Éric Watier, ABM
Translation Simone Manceau
Editorial manager Art Book Magazine
Graphic design ABM Studio
Publisher Art Book Magazine
ISBN 9782821600454
Publication date July 2012
Nombre de pages 100
Format PDF
Langues French