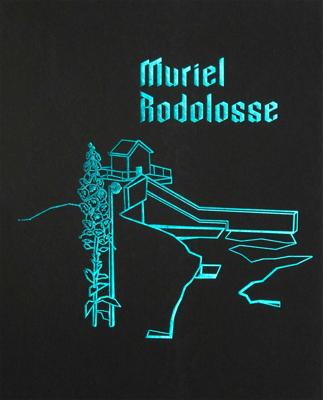 Muriel Rodolosse
Frac Aquitaine
This volume reveals the work of the artist Muriel Rodolosse, by bringing together a selection of interventions she made in response to residences, orders, and exhibitions over the course of a few years. Quality texts, careful design, faithful reproductions and views of hangings try to mark out the space of a work in movement, which unfurls and reconfigures itself in the very context of the exhibition.

It is a game of hide and seek where the viewer has to search, move and create relationships between both the different medias and the various items. The works are nested, they are symbols, system, outgrowth. Painting has a privileged place in this work, but it doesn't become set. What it becomes depends on: installation, performance, and material.
This work - which we are very happy to present to you - explores and, in a pleasant and intelligent way, walks us through creations that are well worth discovering.
Artist Muriel Rodolosse
Contributors Judicaël Lavrador, Jeanne Quéheillard, Corinne de Thoury, Cyril Vergès, Cécile Broqua
Graphic design LA Projects, Angélika Bauer, Laurent Agut
Publisher Frac Aquitaine
ISBN 9782905539441
Publication date September 2012
Nombre de pages 128
Format PDF
Langues English, French