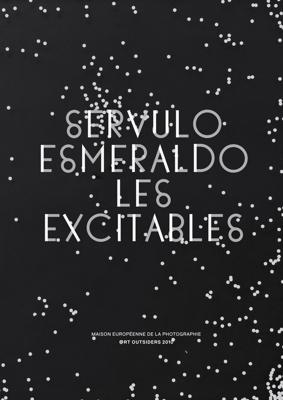 The Excitables
Art Book Magazine
Sérvulo Esmeraldo is an unusual artist, little known to the general public. Nevertheless his work, begun in the sixties, prefigures the trends in a whole segment of today's art: between science and the tangible world, between hybridization and low technology. A Brazilian, probably a little too quickly pegged as a typical member of the kinetic art movement, Sérvulo creates Excitables: neither objects nor paintings, these operate on static electricity and are animated by a hand gesture.
Here, movement reveals the intangible and tries in vain to fix it - we think of the blinking eye, of human vision pulling 3D out of 2D "painting", and of the function of touch that today's screens make so obvious and useful. Again, and as always, it's also about Painting, and about liberating oneself from it... This small edition clearly and pertinently reintroduces a work that was presented in 2010 at the Maison Européenne de la Photographie as part of the @rt Outsider festival.
Well worth discovering.
Artist Sérvulo Esmeraldo
Contributor Sérvulo Esmeraldo, André Parente, Jean-Luc Soret, Flavio-Shiró, Pascal Béjean
Translation Guido Marcondes, Christelle Josselin, Ana Letícia Fialho, Stephen Girasulo
Graphic design Pascal Béjean & Nicolas Ledoux
Publisher Art Book Magazine
ISBN 9782821600393
Publication date November 2011
Nombre de pages 60
Format PDF+
Langues English, French